Bonsoir!
Kuten me kaikki tiedämme, eilen oli Suomen itsenäisyyspäivä ja suomalaisille päivä oli hyvin tärkeä!
Pidän perinteistäni:
lumipyryn ihailua (ikkunan sisäpuolelta), lukemista, kaakaon litkimistä, vanhojen suomileffojen silmäilyä ja Finlandian kuuntelua. On ihanaa asua itsenäisessä ja turvallisessa Suomessa!
Luin lähes koko päivän "Tuntematonta sotilasta", joka alun takkuilusta huolimatta on osoittautunut tosi koukuttavaksi kirjaksi!
Viime perjantaina meillä oli koulussa itsenäisyysjuhlat ja tavan mukaan pukeuduttiin kavereiden kanssa hienoksi. Yllä oli Tara Jarmonin silkkimekko naitettuna muutaman juhlavan yksityiskohdan pariksi.
+ hiukset tuli värjättyä tuossa viikko sitten, postaus matkalla!
Most of you probably don't know, but yesterday was the Independence day of Finland, being a Finn, naturally this day was really important to me.
I love my independence day traditions;
admiring the snow, staying in and reading, drinking cocoa, watching old Finnish movies, listening to "Finlandia" by our national composer Jean Sibelius and really just being thankful to live in an independent and safe country.
I spent most of my day reading a book called "The Unknown Soldier". It's about the Continuation war against the Soviet Union in 1941-44 and the soldiers that fought in it. The book is kind of our "national piece of literature" and it's mostly written in really difficult Finnish dialects, so it's not really the type of book you can just flip through. I have to read it for Finnish class and am anxious to get back to reading, cause it's such a great book! However, I only have two days left to finish, so tick tock!
Last Friday we had our Independence celebrations at school, and naturally I had to dress up along with my friends! I wore my Tara Jarmon silk dress paired with some festive details.
+ I dyed my hair about a week a go, look out for a post heading your way!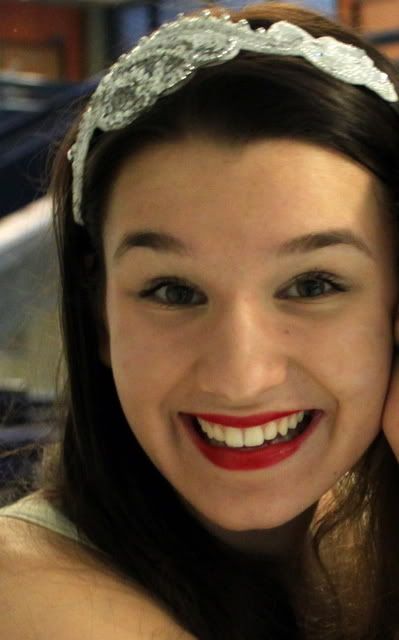 kuten nassusta näkyy, juhliminen on selkeesti kivaa!
as you can tell from my expression, I love festivities!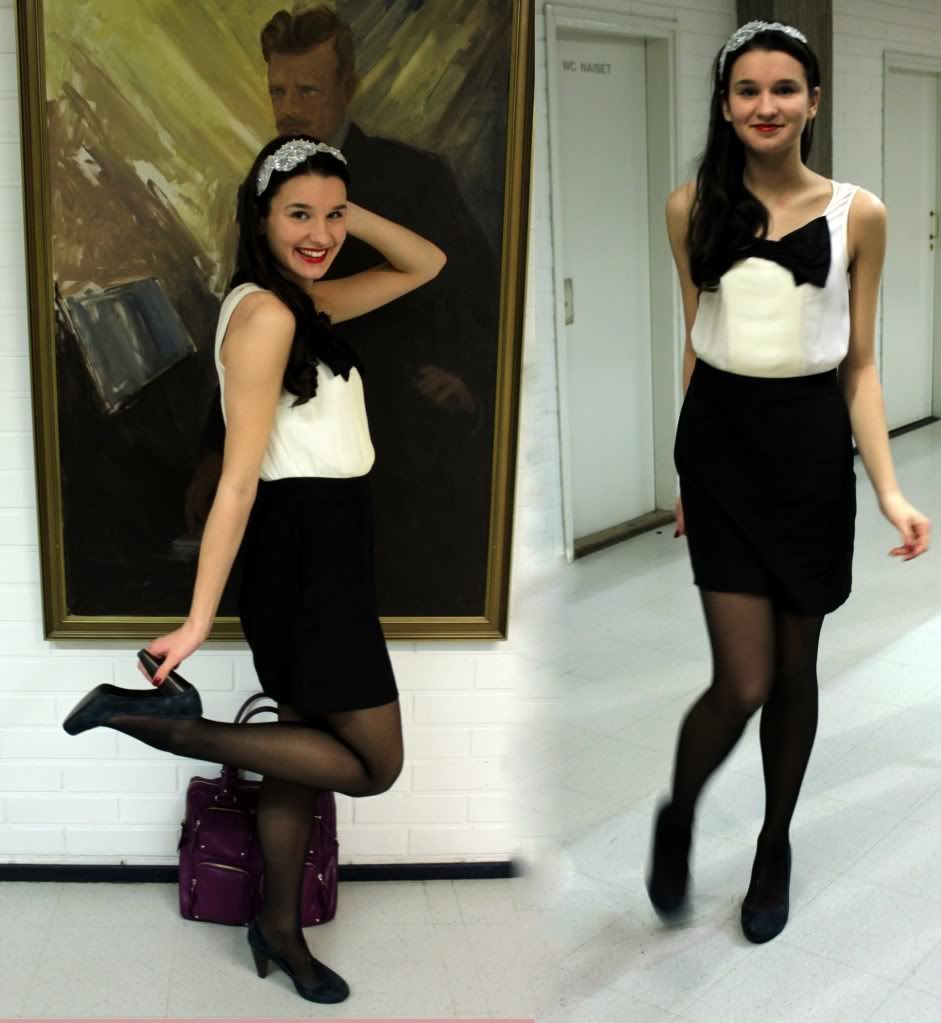 Koklasin ystäväni Ellan iihania kenkiä!
I tried on my friend Ella's lovely heels!
Näissä kuvissa näkyy hiustenväri lähes todellisena. Se ei siis ole musta!
You can see my hair color here pretty well. So it's not black!
Ystäväni Ella
My friend Ella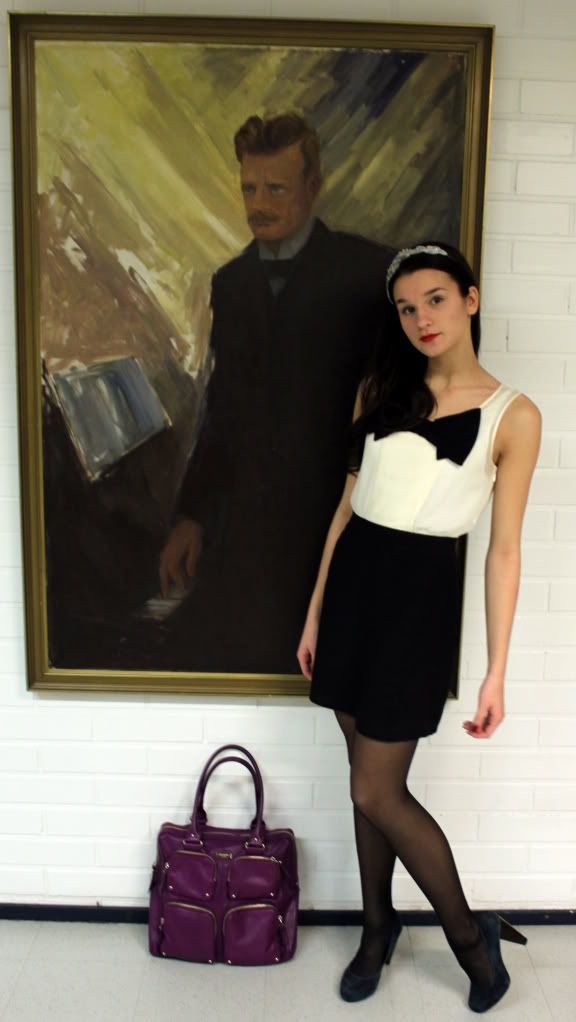 mekko. tara jarmon
sukkahousut. vogue
flätsit. pertti palmroth
panta. h&m
huulipuna. chanel rouge allure, 52 audace
dress. tara jarmon
tights. vogue
headband. h&m
flats. pertti palmroth
lipstick. chanel rouge allure, 52 audace
Listen to "Finlandia" the national piece of music composed by Jean Sibelius! What a powerful piece!
pus pus Jean! Kuvat otettu koulussa Sibelius-taulun viereltä.
mwa mwa Jean! The pics were taken at school next to our Sibelius painting.
Newsweek rankkasi Suomen maailman ykkösmaaksi asua!
Newsweek rated Finland the # 1 place to live in the world!