Bonsoir!
Lauantaikoulupäivä otti sen verran aivoon, että aamulla kiinnosti lähinnä pyjamat. Lähin hyväksyttävä päivävaate on pehmoinen telttaneule. Sitä piti vähän piristellä röyhelöillä ja rusetilla, ja johan skulaa! Ihan kuin ois koko päivän ollu torkkupeitto harteilla. Tuli tarpeeseen!
School on Saturday was such a horrible exasperation, and in the morning my pyjamas were totally on the top of my to wear -list. The closest acceptable day clothing is this soft huge knit. I brightened it up avec some ruffles and a bow and voìla!
I felt like I had a little blanket on my shoulders for the whole day. I needed this!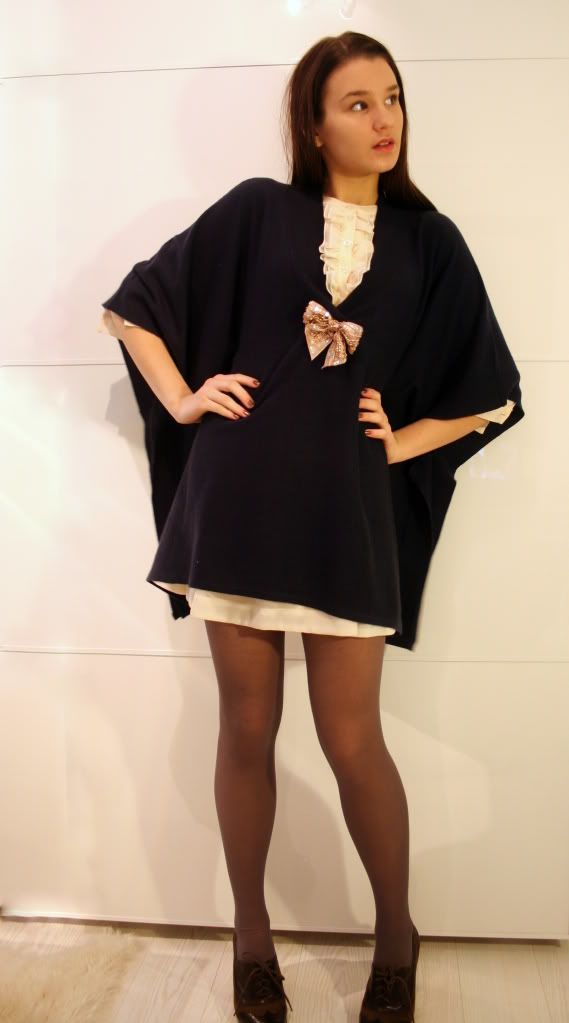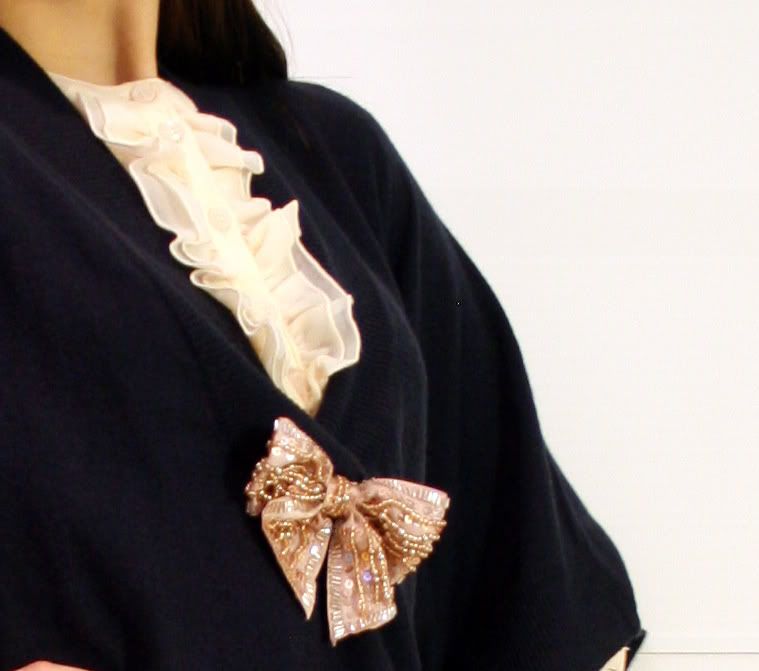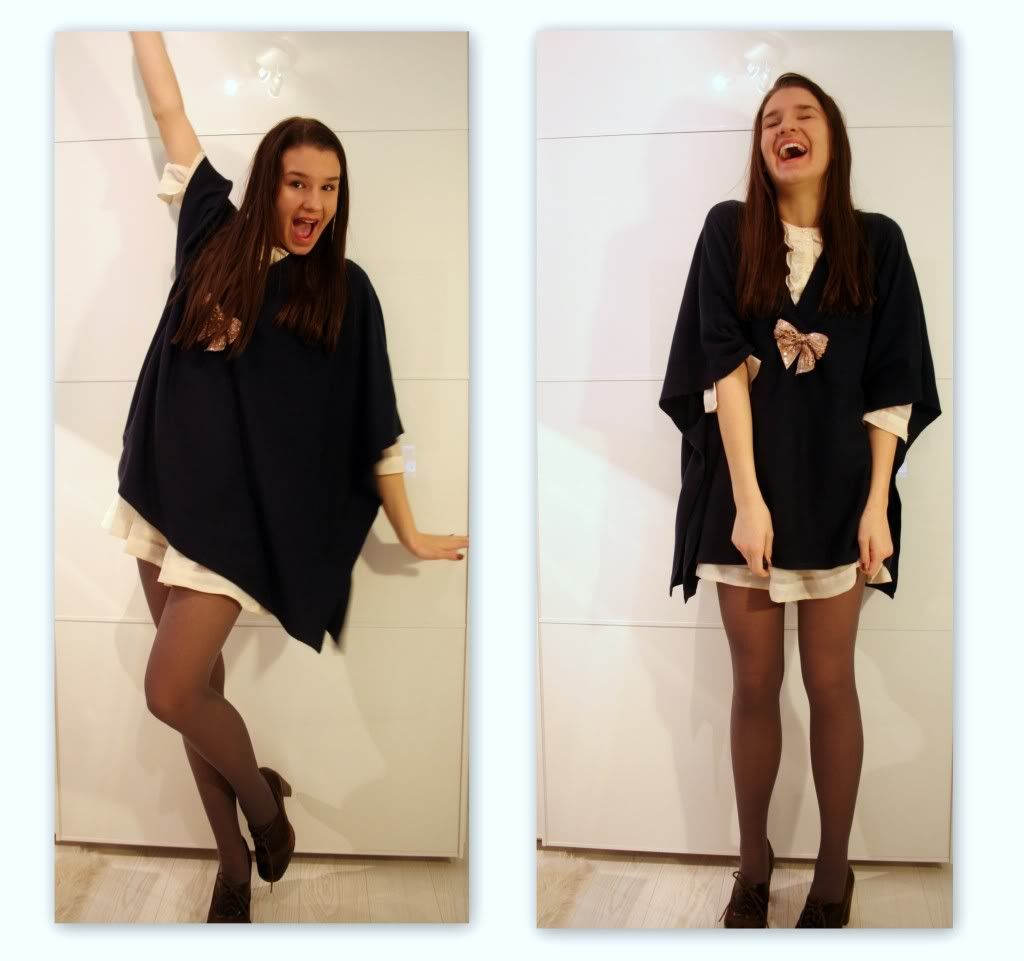 kyllä, klo 6 aamulla on päiväni paras osa ^^
yup, 6 in the morning is the high point of my day ^^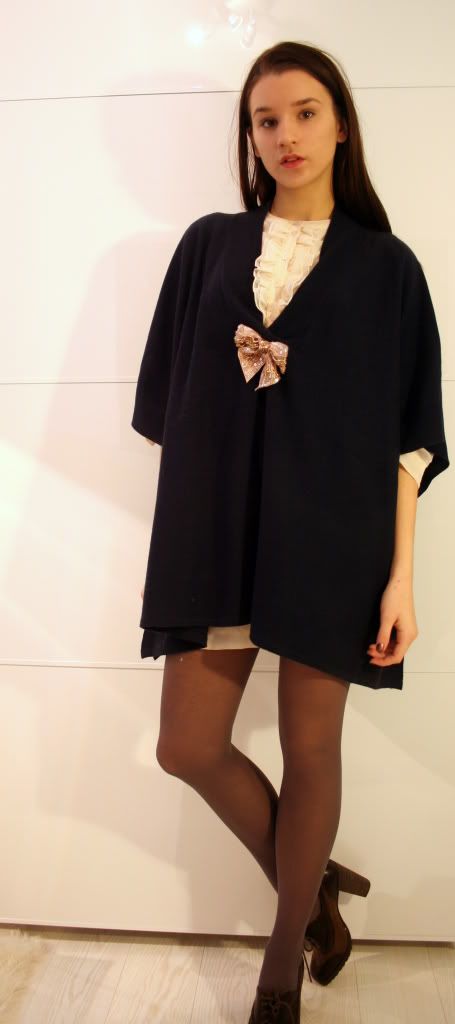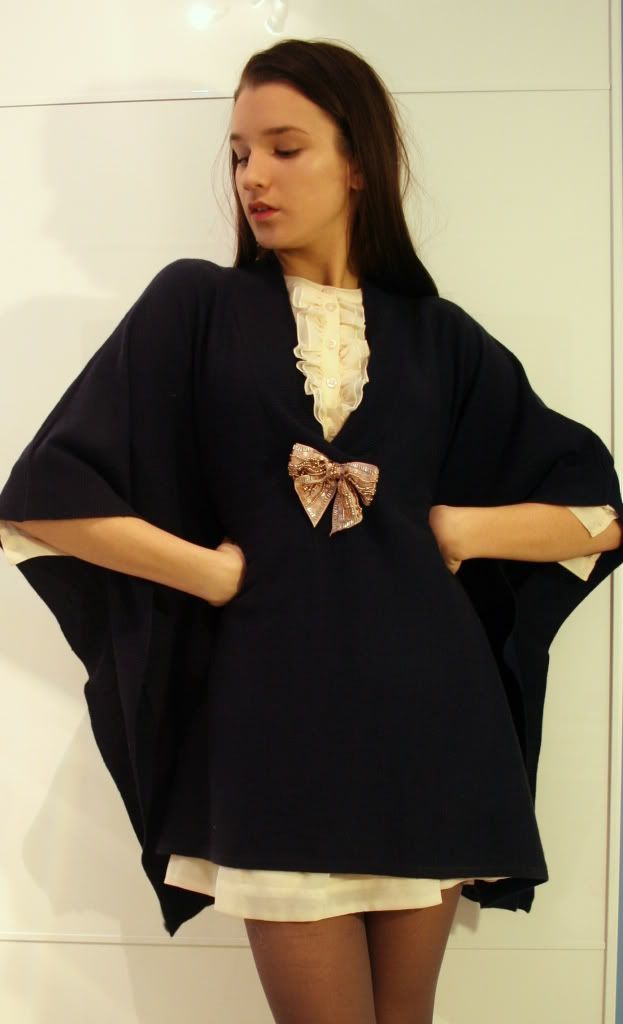 mekko. h&m
neule. h&m
rusetti. h&m
sukkahousut. vogue
oxford korot. marc o' polo
dress. h&m
knit. h&m
bow. h&m
tights. vogue
oxford heels. marc o' polo