Bonsoir!
Alan olla hieman huolestunut. Nimittäin siitä, että olen tykästynyt yhdistelmään sininen neule + kimallerusetti aivan liikaa. Siis kyllästymiseen saakka. En osaa päästää irti! Rraaah!
Vinkkejä vanhojen yhdistelmien irtiottoon? Uusien tuulien on aika puhaltaa...
No, jos nyt vielä kerran.
I am getting a tiny bit worried. I am obviously way too fond of the navy sweater + sparkly bow look. Like sick and tired of it. I can't let go! RRaah!
Any tips on letting go? It's definitely time for something new...
Well, maybe just once more.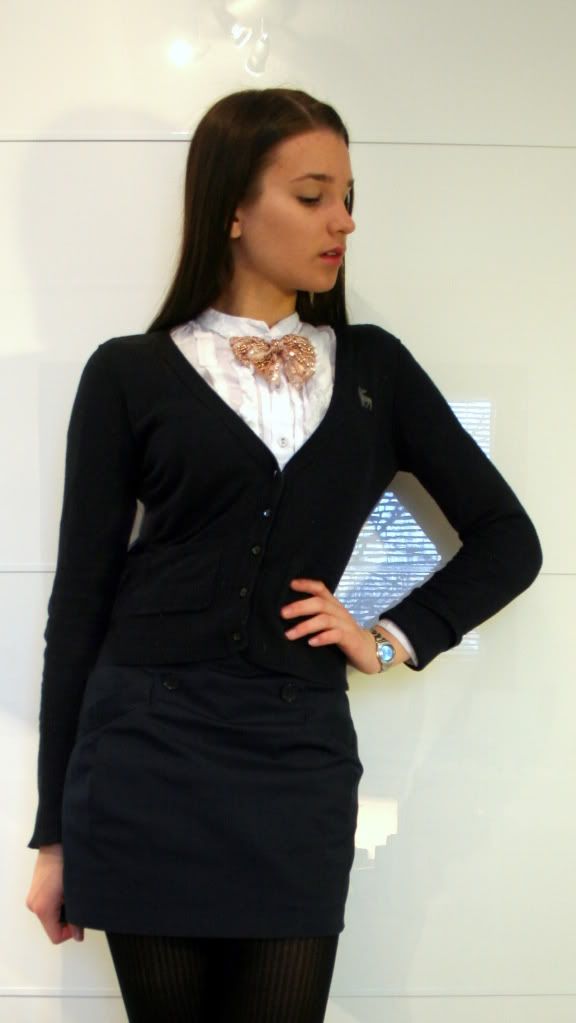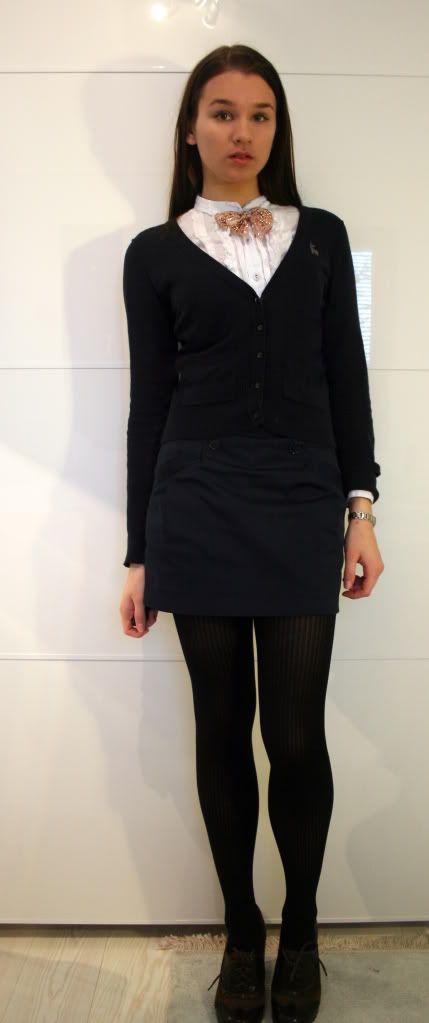 neule. abercrombie & fitch
hame. h&m
kauluspaita. gap
rusetti. h&m
laukku. kate spade
oxfordit. marc o' polo
cardigan. abercrombie & fitch
skirt. h&m
shirt. gap
bow. h&m
bag. kate spade
oxfords. marc o' polo
hah. lähinnä tuntuu nyt tältä:
hah. right now I feel more like this:
I <3 pie too!
Miten opiskelet?
How do you get yourself to study?