Bonsoir!
Sade ropisee ropisemistaan ja tästä syystä aamulla heitin syysvärit niskaan. Villasukat korkkareihin ja oversize neule matchaa hienosti noihin olevinaan 'boho' hiuksiin, joiden todellinen tarina on se, että ne pitäisi trimmata ja värjätä (ja harjata!)...
Päivän koulupaineet annostus on virallisesti täytetty ja tuijotan parhaillaan ei-kovin-ystävällisiä chem-läksyjä, jotka eivät tahdo aueta ollenkaan...
Katsotaan monelta pääsen tänään nukkumaan kun tota hommaa riittää! (:
The pitter patter of raindrops inspired me to slip into something more comfortable and from the autumnal color palette. Fluffy socks in heels and an oversized cardigan matches my 'oh-so-boho' hairstyle, that actually seriously needs a trim and color (and a brush!)...
School pressure of the day has officially been filled and I am currently staring at some not-so-polite chem homework, and it will not smile at me!
We'll see how long everything'll take me tonight. Midnight? Dream on...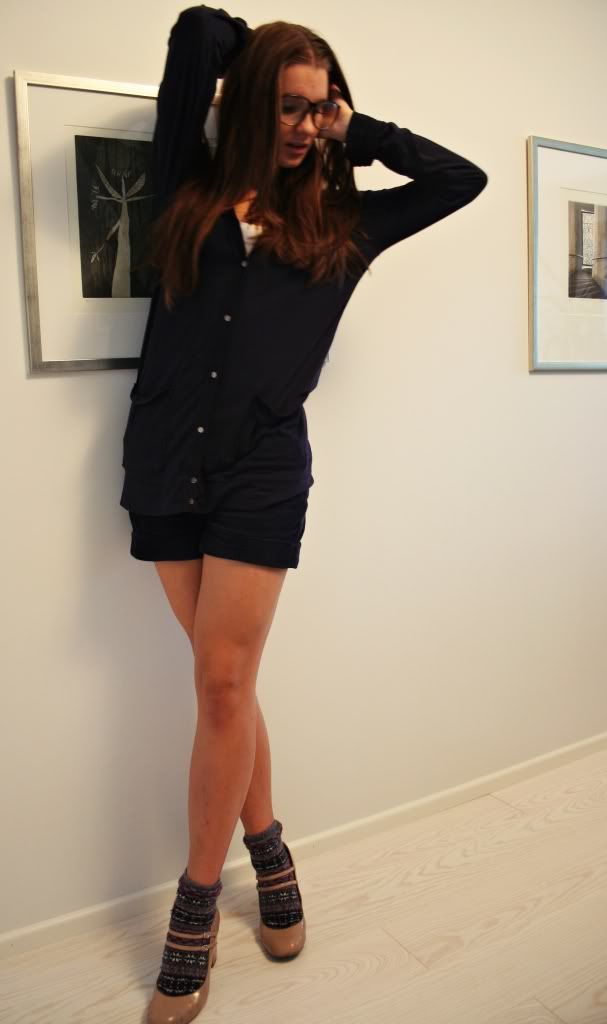 Chem q!:
What is the molarity of Cl- ions in the (12,1 gram in 250 ml) solution of CaCl2 solution?
My brain decided not to work today, so
let me know
!
edit: solved!
the inside of my mind looks more like this, you know