Hello lovelies!
As many of you know I am will be graduating high school in about two months and moving on to university next year! Since you have been curious about my future plans as well as the process of applying and selecting the university for you, I am (finally) posting about all things
university!
whiffing scottish air mmm
Around the time I was thirteen or fourteen I was set on studying abroad, considering my previous international background. What or where? I had no clue, and after many annoying questions of 'what will you become when you grow up?', I was disinclined to start selecting a topic of interest any time soon. I was interested in everything, so why would I have bothered myself to start choosing then?
Years on, when I least expected, I found myself being drawn to social sciences. Mathematics wasn't really my thing when I was younger but sometime in lower secondary I started getting really excited about it. I had an amazing history teacher in seventh and eighth grade. He really inspired me to feel passionate about history and later politics and economics. I took an introductory course of economics and felt so enthralled.
Around the age of fifteen-going-on-sixteen I had a pretty good idea of what interested me. Politics and economics seemed like
my jam
and wasn't long after I started getting excited about philosophy too. I already knew I wanted to try out for the IB program, having done rather well in lower secondary (graduated with a 9,9 gpa). I toyed around with the idea of doing PPE (philosophy, politics, economics) in England and started building the first blocks of a 'tower' of aspirations that kept on growing as I got older. I only started properly reading on these topics in pre-IB by familiarizing myself with the Economist, and reading up on basic political theory.
After being accepted to the IB at my school of choice (yay!) I threw myself into work; everything I did was towards this goal. I started getting active in the community of student organisations, and was always on the go. The workload got rather heavy in IB1 and I told myself 'hey, if you work really hard now, you will thank yourself later'. Long nights were endured and tears were shed (unnecessary stress was felt). Now, after working very hard for two years in the IB, I am nearly
done.
Thank gawd is all I can say.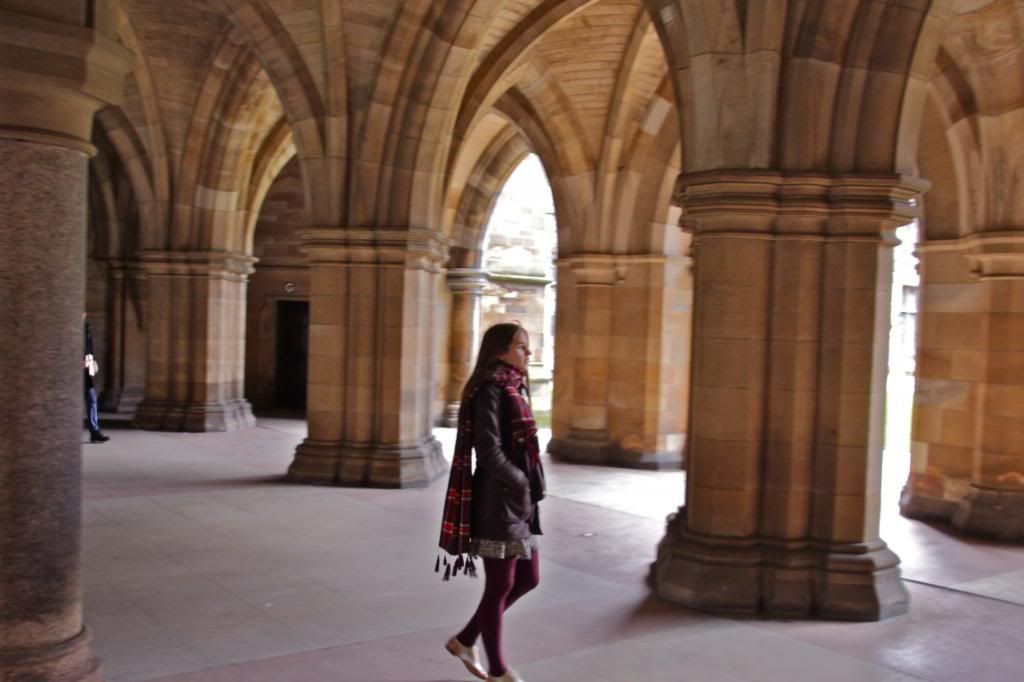 Glasgow
During this final year of high school I felt really swamped with university applications and really heavy coursework and exams all at once. It has been
quite
a journey, and certainly one I have learned so much from. So what did I end up applying for and where?
Edinburgh
I filled out my UCAS application (the online application for universities in the UK) with all five spots:
PPE at the University of Warwick
PPE at Oxford, University College
Politics and Economics at the School of Oriental and African Studies, University of London
Politics and Economics at the University of Kent
Politics and Economics at the University of Edinburgh
I ended up with these selections on the basis of things I had read, heard from friends, and researched online. I tried to take finances into account by applying to Edinburgh and Kent (EU students don't pay in Scotland, Kent offers scholarships to all +35 pts IB students). Warwick, Oxford, and SOAS are not cheap options...
I also tried to match my application to my current level of achievement; I checked the minimum entry requirements for my subjects (dropping HL math was a definite factor here), along with paying close attention to the general amount of predicted IB points the schools wanted. I worked towards my predicted grades mainly in the spring of IB1 and ended up securing a very respectable amount (43ish).
For Oxford, I had to take an entrance exam, the 'Thinking Skills Assessment' (the TSA) and for the UCAS application I had to write a 'personal statement' (a self-selling essay on my passions for the course), predicted grades, and a letter of recommendation (from a teacher).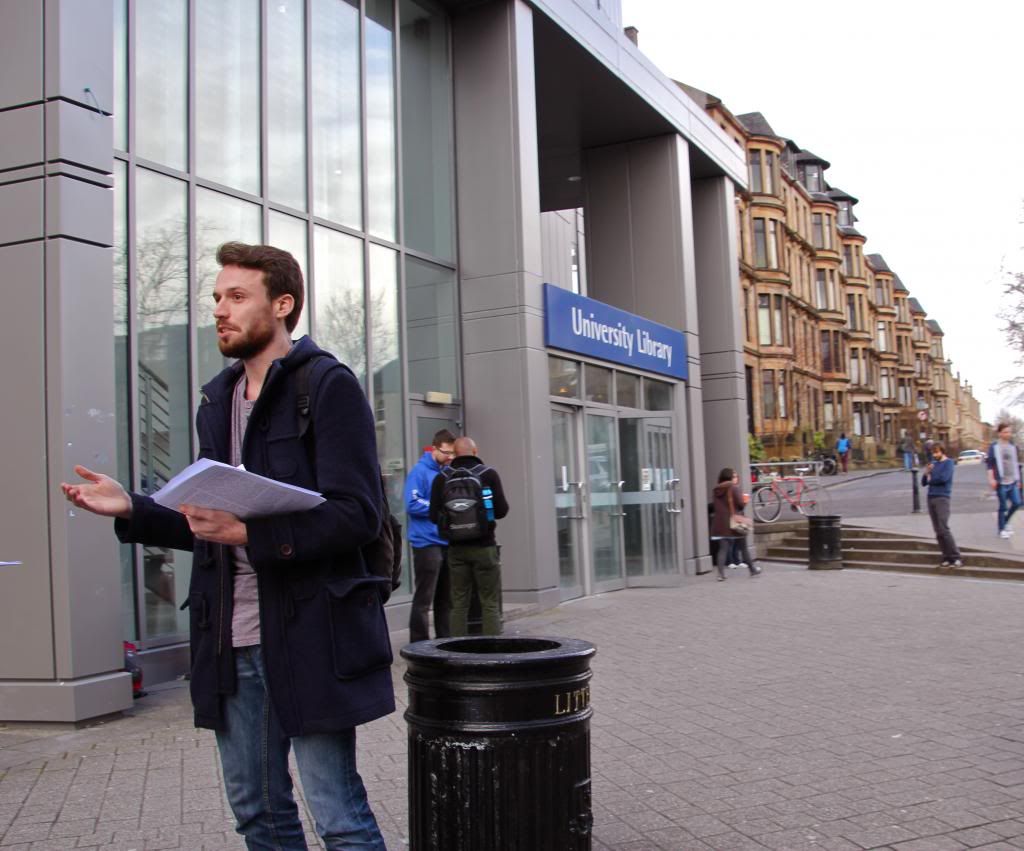 Glasgow
I also ended up applying to the US (with less serious intentions). I applied to Wharton School of Business at Penn, NYU Stern, and Vanderbilt. I took the SAT's twice, which went very well, but my scores still shyed from the level I had hoped, and slowly the US became less and less attractive with the prospects of
massive
student loans looming in the future. I ended up writing my college essay in the dark hours of New Year's night, with very little interest remaining anymore at that point.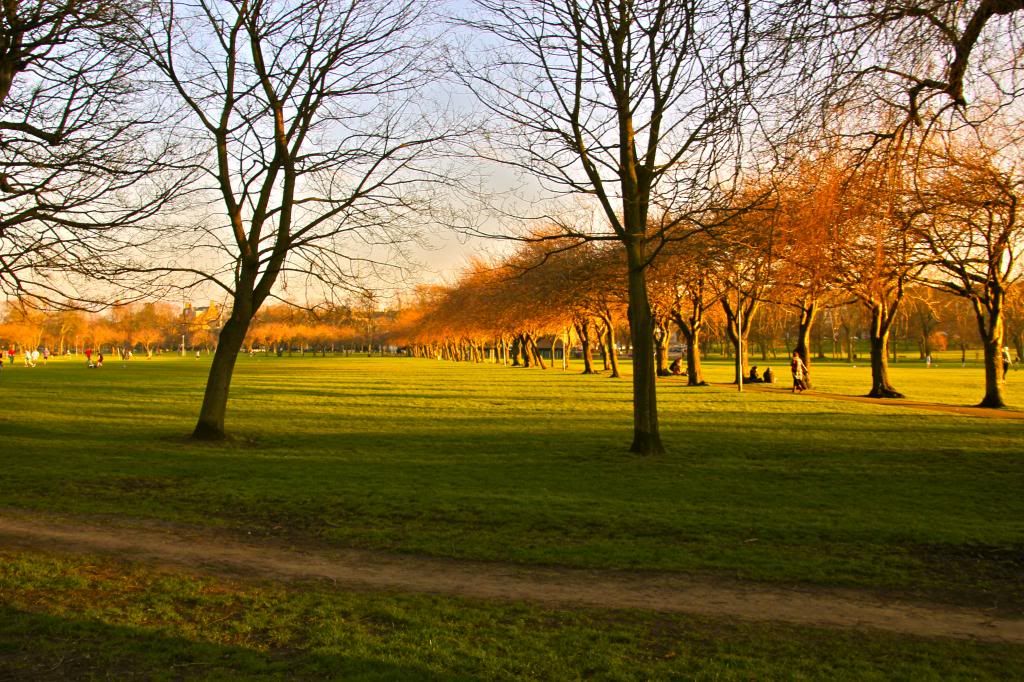 Edinburgh
So, how did it all end up and what university did I select?
In the end, I missed a point from the TSA cut-off score (the minimum score with which you are likely to be admitted for interview at University College, Oxford), which I found extremely disappointing at the time. But hey, that wasn't the end of the world. :) (
totally not!!!)
Edinburgh rejected me and I was
very
surprised as the grades they required were a lot lower than mine and my application was rather good. Then again, they also randomly rejected all my other friends that applied in October (including my friend that had a 44 pt predicted and got an offer from Oxford...). Very strange indeed! The econ+pol programme there isn't that prestigious, so I wasn't too bothered.
All the US schools rejected me, but this did not surprise me nor sadden me at all. :)
I received offers for PPE at Warwick, and politics and economics at SOAS and Kent. Yayy! It was so frustrating to wait for replies for the whole winter, but I felt so happy to have so many spots to choose from! All in all, I feel so privileged and elated to have been so successful with my applications!
Glasgow
I am happy to announce that I have now accepted the offer for PPE at the University of Warwick and I could not be more excited! Warwick is an
amazing
university and the admissions are very competitive. Their economics program ranked 1st in the UK this year and their politics and philosophy programs have been high in the top 10 for years. My offer was for 38 IB points with a 5 in math. This seems very achievable indeed and way below my goal score... hehhe
I am currently studying very hard for my finals, and because mocks went so well with such little preparation, I am feeling rather confident in fulfilling my offer. UCAS also lets you select an insurance spot (in case I don't fulfill the 38 pts), so I chose Kent because the offer was much lower (34 points) as SOAS was also 38 points.
So now all I have to do is do well in my finals, enjoy four and half months of holiday, and move to the middle of England! WOOOOOOO
Warwick is a modern campus university, with an amazing, large campus that seems to have everything you need all in one place (from sports facilities to shops and restaurants). Nearby cities Coventry and Leamington Spa seem nice too. I haven't gotten a chance to visit, so I am really excited to go there and familiarize with my new home in October! Warwick seems to be so green and beautiful. I like the idea of living in the gorgeous English countryside with exciting London just an 1,5 h away!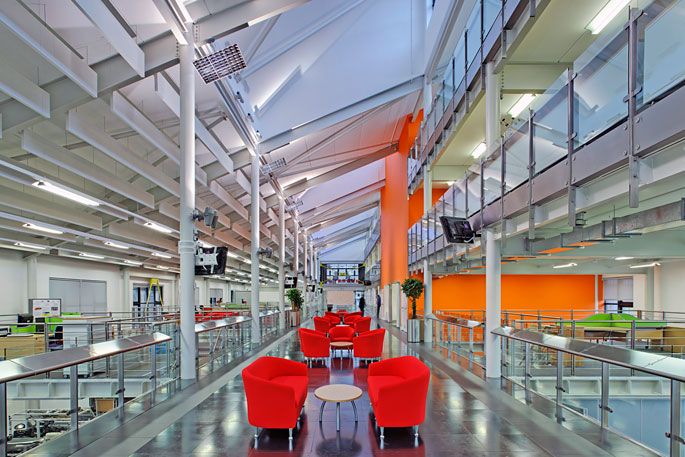 This is the accommodation I hope to get a room in! It has en suite bathroom and nice spacy rooms. The kitchen is shared with flatmates.

Warwick (near Coventry)
So all in all, this experience has been tough, but so fruitful! I am proud to be near the finish line and ready to give this last bit my all ;)
So a few tips I think are useful to think about for your own university applications:
1) Make sure you spend a lot of time editing your personal statement/ college essay
This is truly what will set you apart in admissions that do not require interview. Most everyone has near perfect grades is high competition admissions. Cut the 'I've always wanted to be a doctor since I was two' crap and build an essay with rich language, clear examples of your passions and show a some understanding of the topic by sharing your views. Make it original and fresh.
I wrote around six drafts of my personal statement and in the end I was rather pleased with it. Seems like the admissions officers were too!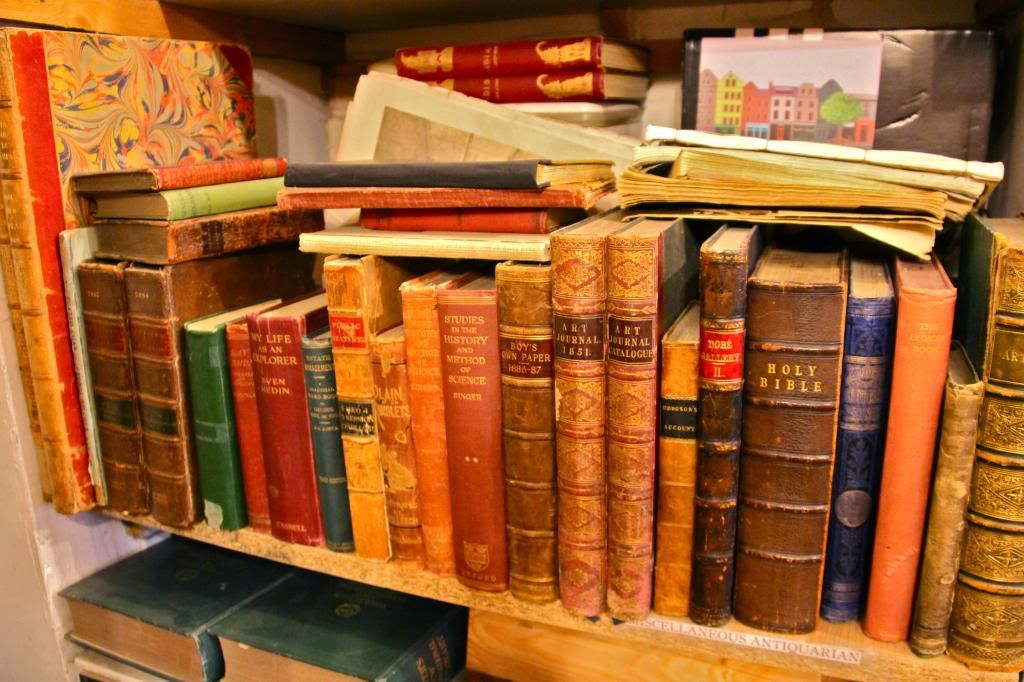 Bookshop in Edinburgh
2) Don't select your university just based on university league tables
The location, the environment, the societies, and the way your course is taught there are so important. Visit if you can! Just because the university is number one on the rankings doesn't mean it will be the one for you. Be critical with league tables! Use them as a point of reference but don't let them dominate your decisions. Different tables have different criteria and a surprise high ranking one year does not make it a perfect university. Just because a university is old doesn't mean it is good; similarly just because a uni is new doesn't mean it is poor.
Consider the reputation of the university and ask around from your peers and possible employers what they think (my uncle works as a CFO in London and he had pretty clear opinions on what school produce graduates people in his position want to employ).
Here are two league tables for the same year (2014) from different sources (The Guardian and the Complete University Guide). See how they vary a lot?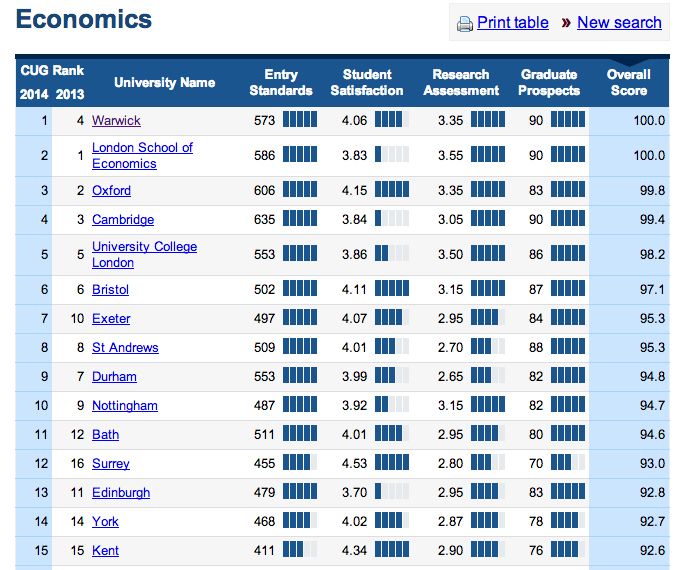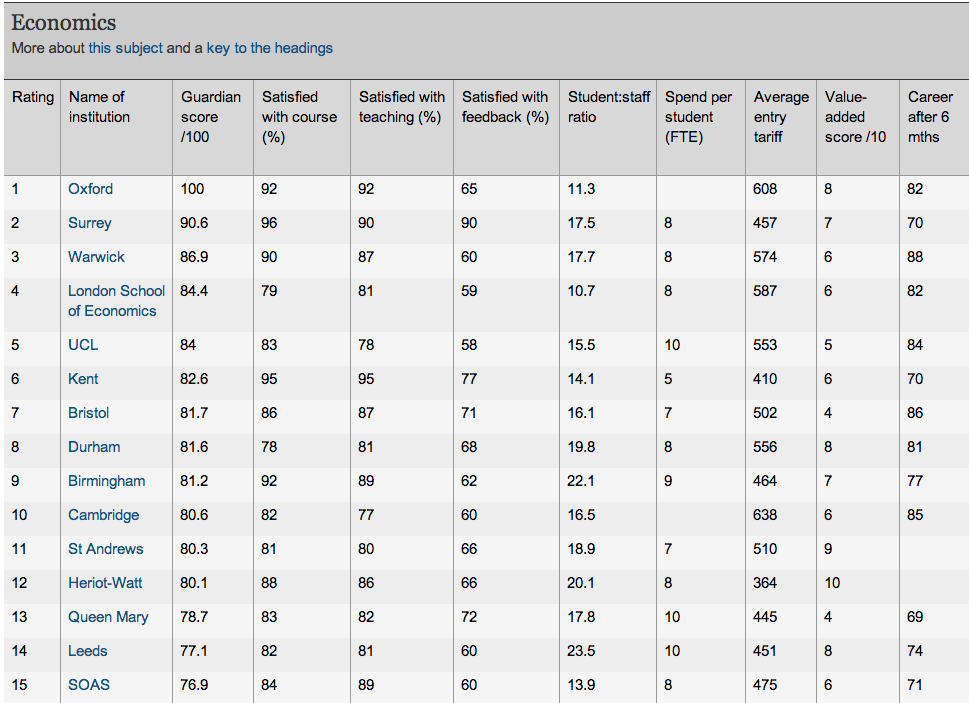 3) Use thestudentroom.com to your advantage! It is such a great platform to connect with your peers and have your questions answered. However, don't let people freak you out! Countless times have I seen arrogant people on there boasting about their achievements and putting you down. Keep a cool temper ;). Sometimes uni staff have live q&a threads that are really helpful!
Theology library in Edinburgh
4) Start working hard early for predicted grades (in the IB)
The spring of IB1 (at least in my school due to May IB1 finals) is crucial and many of my friends that didn't put an effort early were really hurt by lower scores later. If you are applying in October you will want to do well early on, as it will be hard to convince your teacher to predict high scores for you if you haven't already achieved them. If you are applying in January, it is important to do well early in IB2. Consistently putting in effort pays off in the end and revising for your finals is so much easier!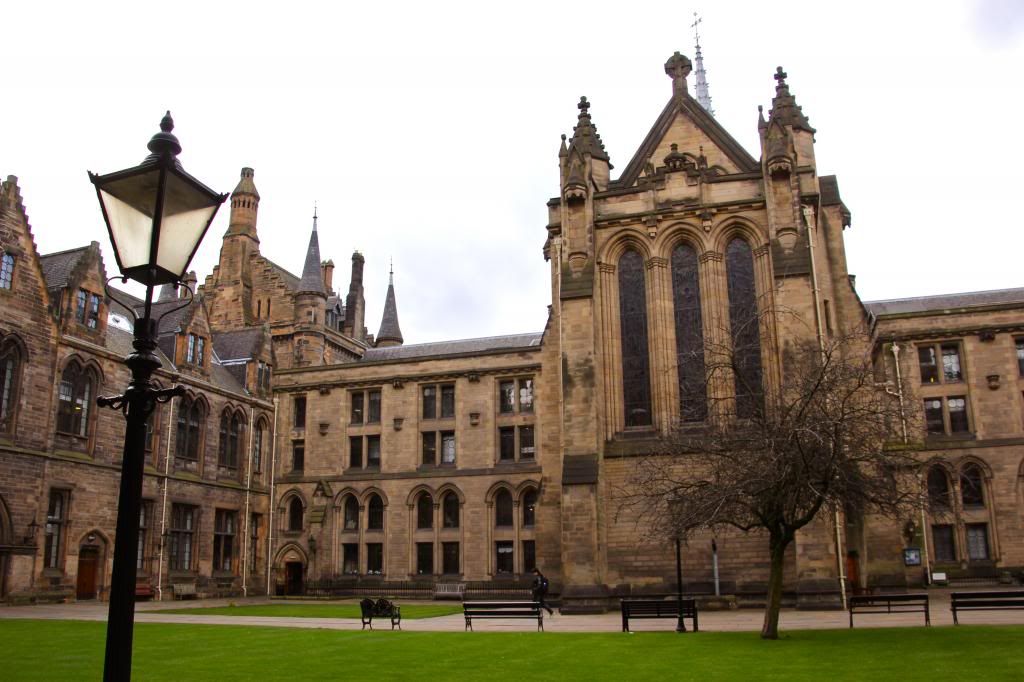 Glasgow
5) Remember to not let university admissions take over your life
Do not get too attached to a specific university before receiving an offer as you can never know what will happen! Remember that a balanced life with hobbies and a social life is crucial for staying sane if you have crazy ambitious tendencies ;)
Edinburgh with my dear
6) Stay engaged with your area(s) of interest
Listen to TED talks, follow the news, read widely on the topic: anything to feed your passion and keep you hungry. This will set you apart as it is amazing how few people truly are committed to their course during admissions. It is so rewarding and builds up your knowledge!
If you have
any
questions related to this topic, hit me up in the comment box! I am happy to answer pretty much anything that I have knowledge of. Hope you enjoyed this!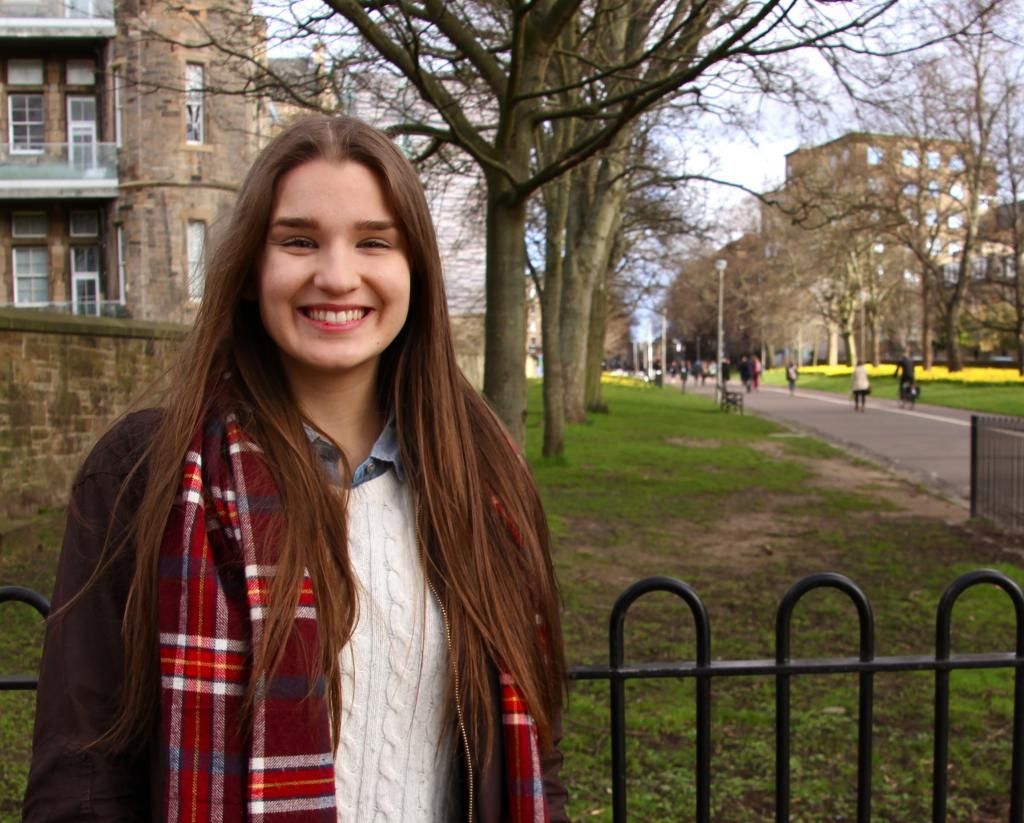 hypergiggles in Edinburgh!